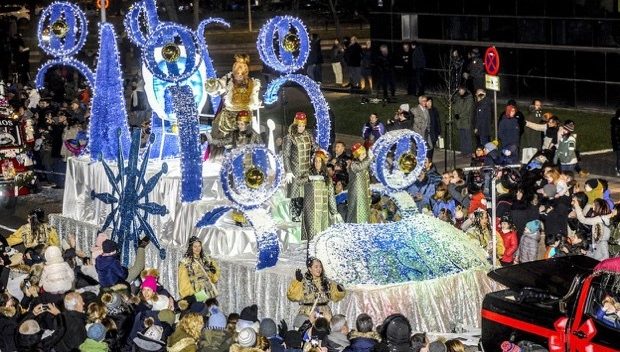 Christmas in Croatia and in Spain is different in many facets, but in general they maintain many similarities in the main festivities and traditions with each other. In Spain, as in Croatia, there are different traditions that have been present in popular and regional culture for hundreds of years and are still celebrated today in the same way.
However, modern urban times have caused some of these to be forgotten or no longer practiced among younger people. Globalization, at the same time, has brought to us practicing new western or American customs that are increasingly presented in more countries, leading to more and more homogeneous celebrations.
Croatia and Spain are two countries with a Christian cultural tradition, which is why they present common Catholic symbols (the baby Jesus, the Virgin Mary, the wise men, angels…) and customs that, even with slight differences, are almost indistinguishable. However, in the regional aspect there are more distinguishable differences between them that I will try to analyze in this essay.
Christmas in Croatia and Spain are connected with cold temperatures, although of course there are differences. In Croatia, snow tends to cover most of the streets, while in most of Spain this is already very rare. To warm up, in both countries you drink hot chocolate or have roasted chestnuts. In Spain it is common to take churros (a typical sweet very well-known) and in Croatia you can drink mulled wine.
It is very common to observe very similar Christmas symbols in both countries, due to their common Christian roots. It is likely that putting the Nativity scene is one of the best known and most representative shared traditions of the Christmas period. In every Spanish and Croatian house, the birth of Jesus is represented, with small figures, in the Portal of Bethlehem. It is also possible to see nativity scenes in life size in important squares or streets. In Croatia, the Christmas tree and its decorations are very common, a tradition that has also arrived to Spain from the United States in recent years and is already present in most homes.
The typical Christmas sweets in Spain are nougat, marzipan or Roscón (circular cake that hides a "good luck" figurine inside). On the contrary, in Croatia roščići, linzeri or čupavci are eaten to celebrate the holidays.
There are different traditions that are unmistakable in each country. Spanish children receive their gifts on the night of January 5 thanks to the three Wise Men, while Little Jesus gives them to Croatian children on Christmas Eve. Croatia has its own traditions such as the Advent Wreath or Santa Barbara's Little Christmas. For its part, Spain celebrates the Day of the Holy Innocents (April Fool's Day in Anglo-Saxon areas) on December 28, in which a multitude of jokes are played. The farewell of the year, in both cases is also different; in Spain grapes are drunk during the last 12 seconds of the year while Croats wish each other well-being with prayers and blessings.
The atmosphere during this stage is festive in both countries. Cities are filled with lights, Christmas markets, music… Purchases also accelerate during Christmas where the consumer society is clearly established in both countries. The mass media promote Christmas with gift announcements, holiday movies, or other Christmas shows. In Spain the Cabalgatas de Reyes are very common, parades of different types of floats in which artists and entertainers play music and throw candies to the public and where the wise men greet the children at the end.
Popular songs are of great importance both in Croatia and in Spain and at this time carols cannot be absent. Very old folk songs are sung, festively reflecting the Christmas traditions and customs of other times. Croatian Christmas carols feature more emotional lyrics while Spanish carols are more mocking.
Although, in the new generations, some traditional celebrations are being lost, Croatia and Spain give special importance to their Christmas festivities, which are generally very similar, but they are also somewhat different.