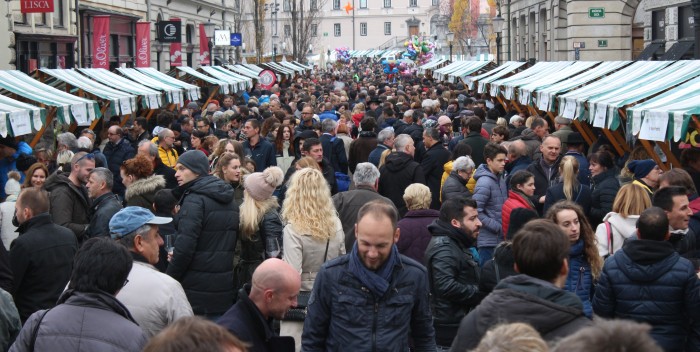 The 20th Slovenian Festival of Wine has been celebrated on the second weekend of November.
"Age is just a number, it's totally irrelevant unless, of course, you're a bottle of wine," Joan Collins once said. That is something that the Slovenians know by heart. In case you did not know: they are big fans of this beverage. Proof of that is the celebration of the 20th Slovenian wine festival on the second weekend of November that I had the pleasure of witnessing.
On Saturday, I woke up and heard some pleasant music but I was not sure where it was coming from. I solved the mystery when I decided to hang around the streets at the center of Ljubljana. The center was full of people drinking wine, dancing and chatting to one another next to all the stalls that were set up… There were more than twenty, and every shop was full of people asking for more wine.
As you already know, "age is just a number". So, visitors and musicians of all ages were enjoying this event. Maybe you would think that enthusiasm only lasted one day, but it was not the case.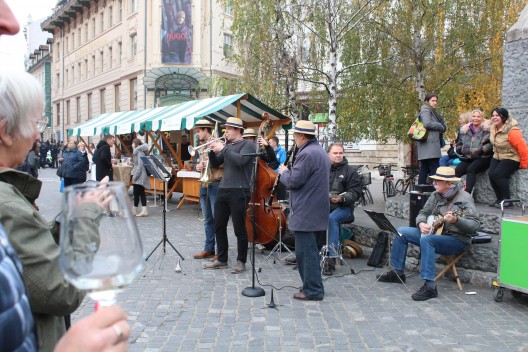 On next day, when I visited Lake Bled, I could hear some music in the distance, applauses, people talking… "What could it be, a festival? Again?" I thought. Few minutes later, I was close to Lake Bled surrounded by people who were continuing with the celebration. There were just five stalls but each of them was full of life.
If I would have known that from before, I would definitely have gone during that time on purpose. I am so glad about that unexpected surprise…!