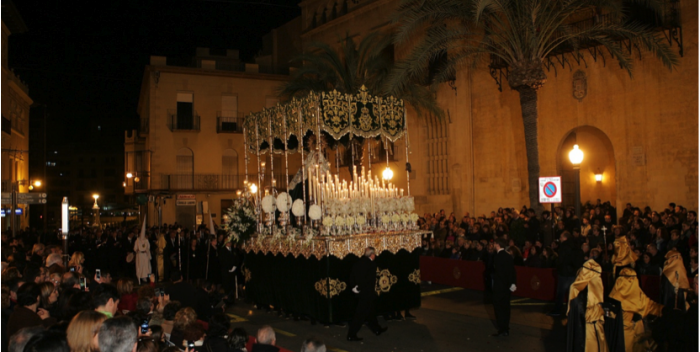 In Spain, la Semana Santa (Holly Week) constitutes one of the most important and ancient traditions. It is celebrated during the last week of Lent, according to the catholic calendar – this year, from April 14th to April 21st.
Although Spain is a secular country (which means that our Constitution recognizes religious freedom as a fundamental right, declaring that there is no State religion and that the public powers will maintain cooperative relations with the Catholic Church and other religious confessions), this festivity is widely celebrated and highly appreciated, not just in our country but internationally.
La Semana Santa commemorates the death and resurrection of Jesus Christ. Starting on Domingo de Ramos and  finishing on Domingo de Resurreción, there's a whole week of holidays for students, teachers… During these days, the streets are filled with procesiones, parades that show around displays – akin to sculptures – that represent parts of the story that Bible narrates. In the procesiones, people from cofradías or fraternities carry, on their shoulders or platform with wheels, the pasos. Some of these pasos or imageries are considered International Touristic Interest. More so, la Semana Santa of Zamora (one of the cities of Castilla y León, in the north) aspires to be recognized as Intangible Cultural Heritage of Humanity by UNESCO, and the city has its own museum dedicated to preserve and exhibit the imageries. In the Spanish Semana Santa, "living passions" also stand out: little plays in which the neighbors (dressed up) stage the biblical events that took place on those holy days. Another main attraction of this festivity is the gastronomy. During these dates, you can enjoy typical dishes such as vigil stews, garlic soups, hornazo, as well as mouth-watering desserts like torrijas, Easter cakes, pestiños, or fried milk, among many other traditional delicacies.
Each year, more and more people come to Spain to experience for themselves what la Semana
Santa is like. Even if there's a lot of controversy regarding if professing faith in such an intense
way should be still considered a tradition -or even allowed-, it is true that celebrating it means
a big income of money, and the government is well aware of this.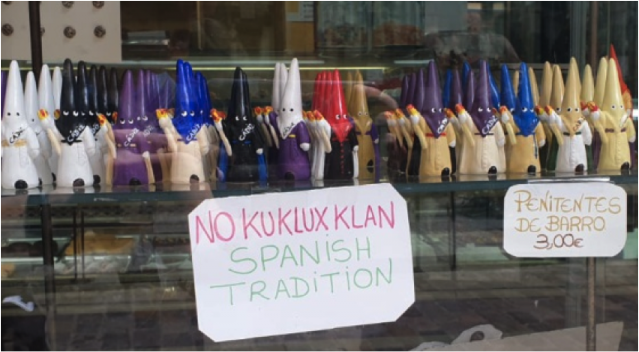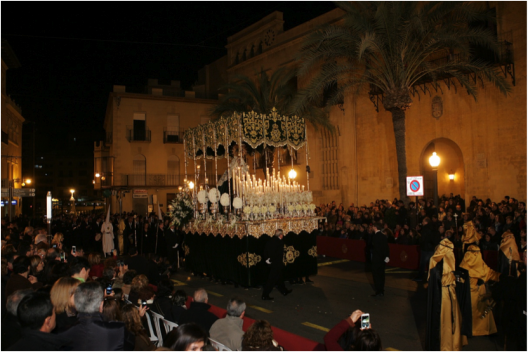 Procesión (Parade)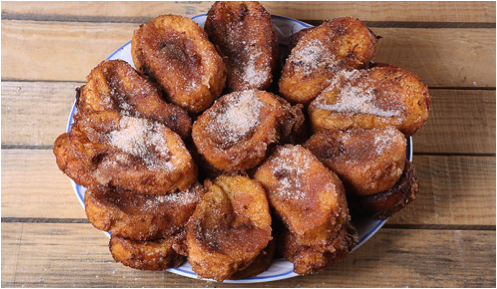 Torrijas (most famous desert)