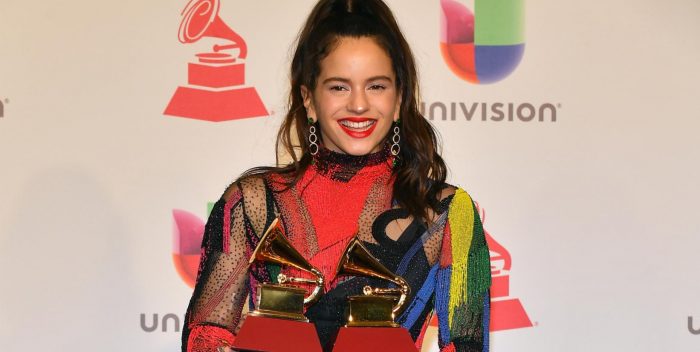 If we look at the international music scene nowadays, there is no doubt that latin music have reached a wide recognition and generated a great acceptance in the general public. Normally encompassed in the same group, mostly because they are spanish-speakers (in spite of having nothing to do with each other), among all those other artists who are a hit, an authentic phenomenon has made its own way through the charts and radios everywhere: Rosalía.
Rosalía is not an artist that can be "restrained" in a single genre, although her foundation is flamenco -a typical and well-known spanish musical genre-, in her songs there are dyes of urban and trap, that put her in the spotlight in the first place. Rosalía is a Spanish singer who, in her mid-twenties, has managed to sing in Coachella and give concerts in the United States, who has participated in the soundtracks of blockbusters like Game of Thrones, who has songs featuring big music influencers like J Balvin or the english James Blake… and all this while "rediscovering" the Spanish culture. Quite a feat, that not many people have managed to accomplish. Returning to the "old-fashion spanish way", to its traditions, by making them known to the world in her music videos and aesthetics, and because of this, she is already a big icon in Spain, and many people think that she´ll become one of the most recognized spanish artists ever.
Who knows for sure what awaits for her in the future, if she will continue to break cultural, geographical and even generational barriers with such a vertiginous rhythm as the current one, if her fame will last or not. What is clear is that the singer is already a part of the spanish music, that she has left her mark.
foto: grammy.com